When I begin work with a new SEO client I typically begin with a technical audit to identify the strengths and weaknesses together with the opportunities the client has in organic search. Audits are more than a tool, it is vital to understand the business as well as the client needs, it takes curiosity and empathy.
The most important part is the delivery, the details of an audit should be delivered in a way the business can understand, action and benefit from.
Before you start remember there are plenty of simple checks, you can run to check the health of your website I've listed a few to help you get started.
What is a website audit?
A website audit is the analysis of a site looking at the factors that determine visibility in Google.
An audit gives you insight into the performance of the website as a whole. This gives you an understanding of any issues and where to concentrate your efforts. The in-depth examination of the website requires experience to understand the potential opportunities.
Is your website performing as expected? Or you want to improve the performance and increase sales or conversions. An audit can review your entire website and uncover issues holding the site back.
A website audit is one of the very first steps before any new project and one that can see the greatest return on investment.
You should remember the best audit is not just technical understand, it needs to encompass marketing, communications, empathy and emotion.
Want to find out more about auditing your website?

"I employed Paper Gecko to provide a full SEO audit of my website and I couldn't be happier with the service and end product supplied."
Gregory Milner
Why is website auditing important?
Website audits a vital measure to improve the visibility and effectiveness of a website.
For any website, an audit is a vital part of the business. An audit needs to be completed before you start any major changes on your websites
This includes site refresh, migration or a full overhaul. It can serve as a marker so that you know when something went wrong and how long it's been going wrong.
Improve
Audits can improve Google search ranking, increasing site traffic and performance
Grow
A website audit can be an exceptional opportunity for growth online
Mitigate Risk
If you are migrating or rebranding your website and audit must be the first step
Discovery
Can identify a drop in traffic or sales through the website
Some of the issues I find during an audit include:
Broken or unoptimised links
Missing or unoptimised images
Webpages not indexed
Poor use of titles
Mixed content between HTTP and HTTPS
Is your website performing as expected? Or perhaps you want to improve the performance and increase sales or conversions. An audit can run through your entire website and quickly uncover issues holding the site back. One question to always be asking of your digital channels, can this be better?
Decide what areas to focus on and consider the return on the investment, all too often I have found audits uncover issues that are simple to fix and have a significant impact on improving your business. With any new client, an audit is often one of the very first steps suggested and one that can see the greatest return.
Why do I need a website audit?
Search engines continue to get smarter.
Many years ago it was as simple as adding keywords to your title tags and content and header tags. Add few backlinks and that was it, you got first-page ranking!
Those days are long gone. Search engines such as Google are always updating. However not all updates are equal and some, like the Google core updates, can have a much bigger impact on a website, especially one that has not been kept up to date or has previously followed bad practices. It should also be noted that Google does not always confirm updates.
Some of the more recent have included:
May 2020 – Google announced a Core Update (the second of 2020)
Jan 2020 – Google announced that URLs in Featured Snippets would no longer be appearing as traditional organic results
Dec 2019 – Google upgraded its algorithm and underlying hardware to support the BERT natural language processing (NLP) model
Google has also started to share information on future updates such as 'Mobile-First Indexing'.
Specific Google updates
Some Google updates have a specific impact on a business website.
Google Panda was a major update to Google's search results algorithm in February 2011. The change lowered the rank of "low-quality sites" or "thin sites".
Google Penguin massively changed SEO, as Google targeted manipulative link building tactics, this update evolved over a number of years.
Google makes many smaller and incremental updates every single day (around 600 a year). There are also the attributes that Google looks at, any one of over 200 elements related to your site and the search. All this determines whether you make a first-page listing, or buried away on the fourth page of the search engine results.
To keep on top of all this you need awareness of how your website is working, and to what extent search changes have affected your rankings. How customers are seeing your website, that is where the website audit comes in.
Why is website maintenance important?
Regular maintenance and checkups keep the visitor experience optimised, safe and secure.
How long does a website audit take?
Between 2-6 weeks depending on the size and complexity of the website and the audit.
This will depend on a number of factors such as the size and complexity of the website, the type of audit being undertaken and issues found during the audit itself. I run a number of different types of audits from basic website review audits completed in a day or two, through to detailed audits with over 160 checkpoints.
A comprehensive audit of a small, simple website can take 1-2 weeks to complete, larger more complex websites can take 1-2 months.
Why should you pay for a website audit (when you can get one for free)?
There are plenty of tools available that will give a quick review of a website, these will crawl your website an look at a number of elements, these are a very basic overview at best, at worst they can give false information about your site. Why? Because there needs to be eyes and a brain behind a true website audit.
You get what you pay for!
An important part of the process is to understand the wider business and the audience, it is not just identifying issues but also understanding how important they are, why they are there and how best to fix them.
Remember, expertise is key to getting a successful result, your audit is only going to be as good as the person conducting it.
How much does a website audit cost?
Audits will start at £1500 – £3000 ($2,000 – $4,000) for a basic audit, this can increase for larger more complex websites to between £4000 – £10,000+
If you have a very small, simple website a review can often be a better option as these can be around £500.
What you are paying the auditor to do is to take whatever analysis tools they use and compare and contrast the data form those reports. Then, utilising their expertise, they compile an assessment of what that data means for your site and your business.
What you are really paying for is the expertise of the auditor. This is your investment.
A website audit should to be part of your marketing budget each year and keep in mind budgeting for the actions coming out of the audit such as a site penalty. Cheap audits are going to give you a summary of report data from tools that don't take into account the changing environment of search or a report without a proper interpretation of what those tool reports mean to your business and your customers.
Will a website audit improve ranking?
In my experience, I have yet to work on a website that has not seen specific keyword ranking improve.
I say specifically as an audit could see the number of keywords drop if they do not benefit the business goals. It is no good ranking for 500 keywords that are not relevant and more importantly do not convert to your business goals such as leads or sales.
The example charts below show a client that had a website that had never been reviewed, a number of issues were found with quick and simple solutions from optimising the on-page elements, focusing pages to keywords and improving the overall website speed and security.
Want to find out more about auditing
your website?
What is include in a website audit?
Website audits can be tedious and time-consuming, but marketers know that they are necessary for the website, and wider marketing success.
With Google's frequent algorithm updates and improvements, SEO rules and best practices are changing. Reevaluating your digital strategies is one of the only ways to stay on top of these changes.
With the time and right resource a website audit can be completed in house, it does not have to be stressful or difficult, but it does need planning. You need to understand what you are looking for how to make changes and how to check those updates. An audit can cover a number of different areas and are not a one size fits all process. It is important to understand what the goals of the audit before you begin.
Areas to look at include
Data from your website analytics and Search Console
Review your targeted keywords
Identify any issues at a domain level, including the speed, security and accessibility of the website
How well is the site indexed?
Look at issues with links, internally and externally
Review on-page SEO elements
Review how the page looks and feels, is the journey intuitive?
Is it clear what is being offered and the next steps
What is a website audit report?
What happens once the audit is complete? At this stage there are two things that should happen, a document handover and an end of project meeting.
This is were it is important to understand the client and who in the business you are writing for, who needs to read it, who needs to understand it and who will be working on the updates.
Together with the document, a handover meeting is often important, either face to face or online, this allows the digital consultant and the client to run through the finding and ask any questions.
Even at this point, a good consultant should offer further followup, this is often a number of hours of support to aid with implementation or questions that come up later.
The audit report will often contain:
Executive summary
An introduction to the findings and an overview for senior stakeholders or C-level executives.
Often a one page, to the point presentation.
Data files
Often excel or cvs files that are referred to from the issues document. This is the technical information for the development team that identifying the individual issues.
Priority Issues & recommendations
The most important part of the audit is identifying the issues that are most relevant to the business, this is were it is important to have an understanding of the business and whether fixing the issue is cost effective for the business to undertake.
Appendix
Supplemental information, this allows the less relevant information to be included without cluttering the main document
Implementing the audit
As with any changes made to a website, they should be staged over time. With so many variables, both internally and externally, it is important to understand the wider impact to the website. I recommend clients implement changes with a 1 or 2 week pause and monitor the website during this time. If issues do arise this allows a better understanding of the source of the problem.
Types of digital audit
You can audit anything and everything and audits will depend on what you are trying to achieve with some covering niche areas and other much wider in focus. While there can often be plenty of overlap of the types of audits, these are a few of the more common audits that are talked about.
Technical Audit
Diving deep into the technical aspects of your website, including issues around mobile, international, and site speed as well as XML sitemap and robots.txt files. Technical audits can often cover elements of more specific audits listed below.
Forensic SEO Audit
If you have seen a drop in visibility or your website, traffic or ranking this could be due to a number of factors such as an algorithmic penalty or a manual penalty. Essentially the forensic audit this is a form of SEO audit that is not about optimising, it's about dealing with a site that has lost visibility.
SEO Audit
Examines your website to identify any potential technical issues and areas for improvement to keyword rankings. This looks at how your site is indexed by search engines, site architecture, and errors such as broken links and missing pages.
The technical SEO audit will look into keywords, which ones are being targeted and which ones are bringing traffic to the site. Keyword research tends to be amongst the most time-consuming when it comes to site audits, but it always reveals the most insight
Accessibility Audit
Reviewing the website in terms of both general and specific accessibility, this can include compliance with local and international laws and regulations such as GDPR or California's CCPA (California Consumer Privacy Act).
This is about making the website available to as many people as possible including those with:
Impaired vision
Impaired hearing or deafness
Cognitive impairments or learning disabilities
Motor difficulties
Content Audit
A content audit determines which pages need to be improved or created in light of the keyword analysis. It also identifies the strongest pages on a domain to develop a strategy to improve them. It also looks at any duplicate content issues
Usability or UX Audit
All too often I have seen websites that have the traffic and the numbers look good, but no one is buying. Usability looks at the critical tasks of your website against business goals and basic usability standards. together with other areas, this can be used to review how users are converting to sales across the site. Great user experience is vital!
Backlink Audit
The websites linking into you do matter and can impact your website's visibility. Analysis of your backlink profile and anchor text can identify quality issues (toxicity) or risks of a penalty.
Social Media Audit
An analysis of your social media activity; are you using the best platforms for your audience? Are you using your current platforms in the best possible way? And how do your social activities integrate into the rest of your business?
Which are the best tools to do an SEO audit for your website?
For technical SEO audits the majority of the work can be completed with a crawler and Google Search Console. With these two tools the majority of an audit, if not all of an audit can be completed.
Depending on your requirement there are a number of tools that can help. Remember tools can assist you in completing an audit, your eyes and brain make it complete.
Explore 40+ SEMrush tools and reports to find the best solution to your digital marketing challenges
Make smarter SEO decisions. The technical SEO platform that helps you open Google's blackbox
Author
Sitebulb isn't just a website crawler.It analyses data from an SEO perspective.
Author
Ahrefs is an All-in-one SEO toolset, with free Learning materials and a passionate Community & support
Publisher
Discover and Measure.
The SISTRIX Toolbox is the premier tool used by SEO professionals
Publisher
Develop backlink strategies with Link Intelligence data, build the strongest SEO backlink campaigns
Publisher
DeepCrawl is a pioneer in enterprise cloud-based web crawling technologies & solutions.
Consultant
The Screaming Frog offer both a crawler and a lot file analyser that helps you improve onsite SEO

Consultant
Millions trust Grammarly's free writing app to make their online writing clear and effective and pick up simple mistakes.
Consultant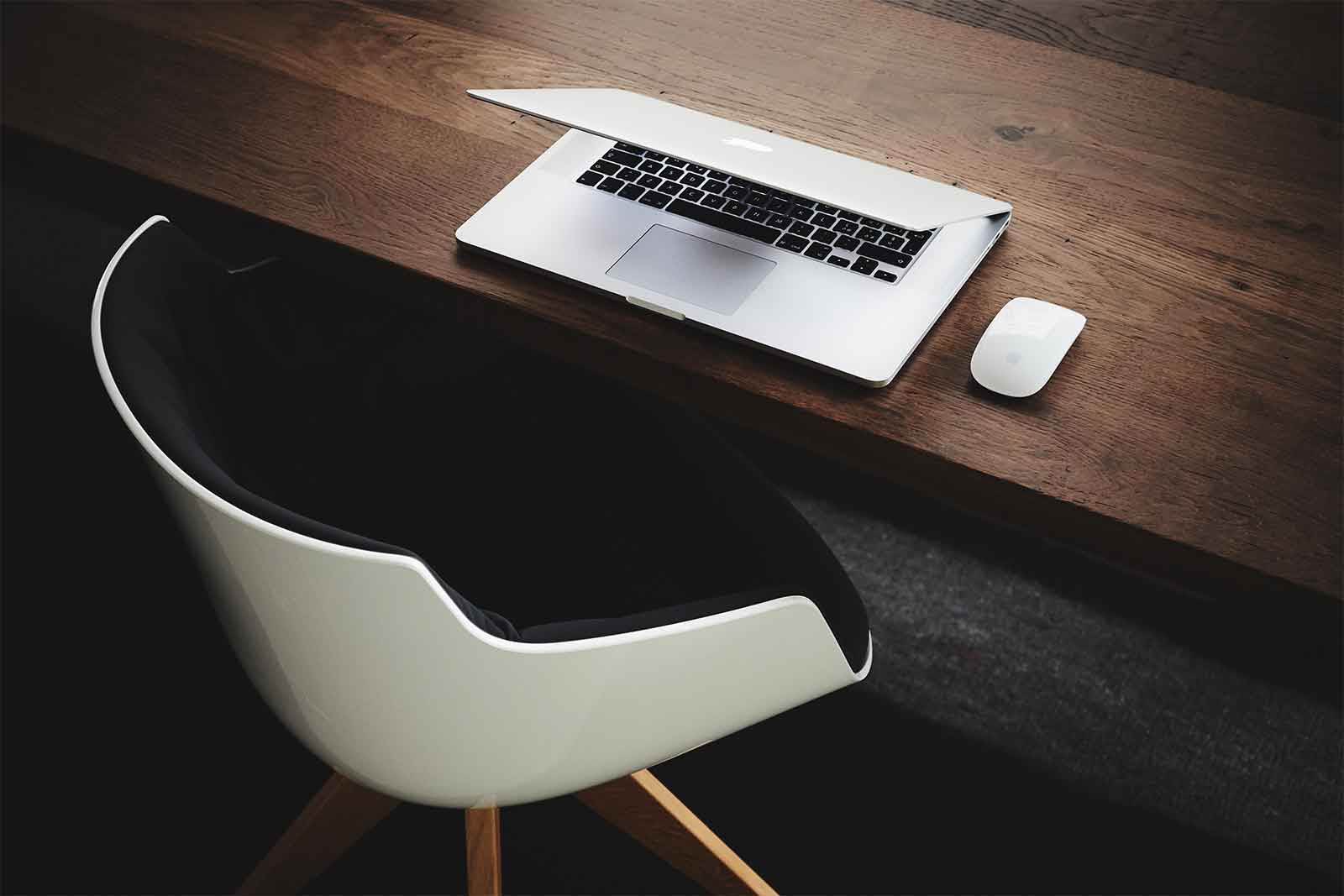 Improving your website
Whether you are completing an audit in-house or looking to hire a consultant to complete one with you, the sooner you act the better.
As a Digital Marketing Consultant, every audit performed is tailored to
your specific situation.